END-TO-END
Process and Value
The Value Driver Fields

End-to-End - developers of the Value Driver Model©


The "Value Driver Fields" bridge the gaps between functional business units and ensure that strategy can find its way into operation.
The Value Driver Fields represent the very core of the Value Driver Model©. Under the headings above, you will find separate descriptions of the five Value Driver Fields and the role they play.
Graphically, the Value Driver Fields are those keeping the four Business Spheres together. They provide the focus for maximizing value creation in the organization.
The Business Spheres are described with the opposite approach. The link to these you will find under the heading to the right.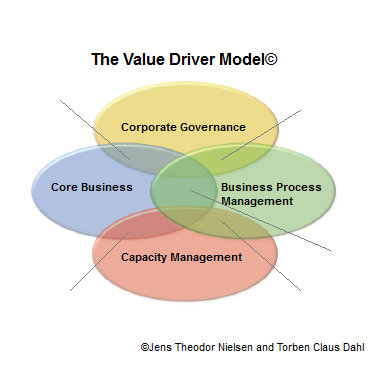 Line Management
Value Management
Optimization
Balancing
Configuration